Alexey Makarin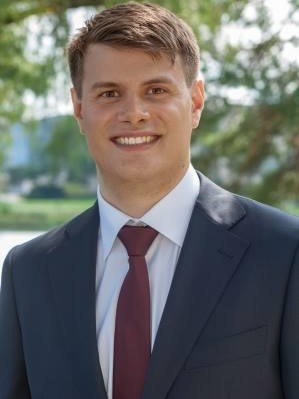 Affiliation
Assistant Professor, Einaudi Institute for Economics and Finance
Education
Northwestern University, Ph.D., 2019
Northwestern University, M.A., 2014
Higher School of Economics, Moscow, B.A., 2012
CV
Research Interests
Political Economy, Development Economics, Applied Microeconomics.
Publications
"Divided We Stay Home: Social Distancing and Ethnic Diversity", Alexey Makarin (with G. Egorov, R. Enikolopov, and M. Petrova), Journal of Public Economics, forthcoming.
"National or Sub-National Parties: Does Party Geographic Scope Matter?" (with Ricardo Pique and Fernando Aragon), Journal of Development Economics, September 2020, Volume 146.
"Social Media and Protest Participation: Evidence from Russia" (with Ruben Enikolopov and Maria Petrova), Econometrica, July 2020, Volume 88, Issue 4, pages 1479–1514.
"Can Online Off-The-Shelf Lessons Improve Student Outcomes? Evidence from A Field Experiment" (with Kirabo Jackson), American Economic Journal: Economic Policy, August 2018, vol. 10, no. 3, pp. 226-254.
"Reducing Bureaucratic Corruption: Interdisciplinary Perspectives on What Works" (with Jordan Gans-Morse, Mariana Borges, Theresa Mannah-Blankson, Andre Nickow, and Dong Zhang), World Development, May 2018, vol. 105, pp. 171-188.
Working Papers
"Conflict and Inter-Group Trade: Evidence from the 2014 Russia-Ukraine Crisis" (with Vasily Korovkin).
"Social Image, Networks, and Protest Participation" (with Ruben Enikolopov, Maria Petrova, and Leonid Polishchuk).
Contacts
Phone: +39.06.4792.93556
Fax: +39.06.4792.4872
E-mail: alexey.makarin[at]eief.it
Web: https://alexeymakarin.github.io/